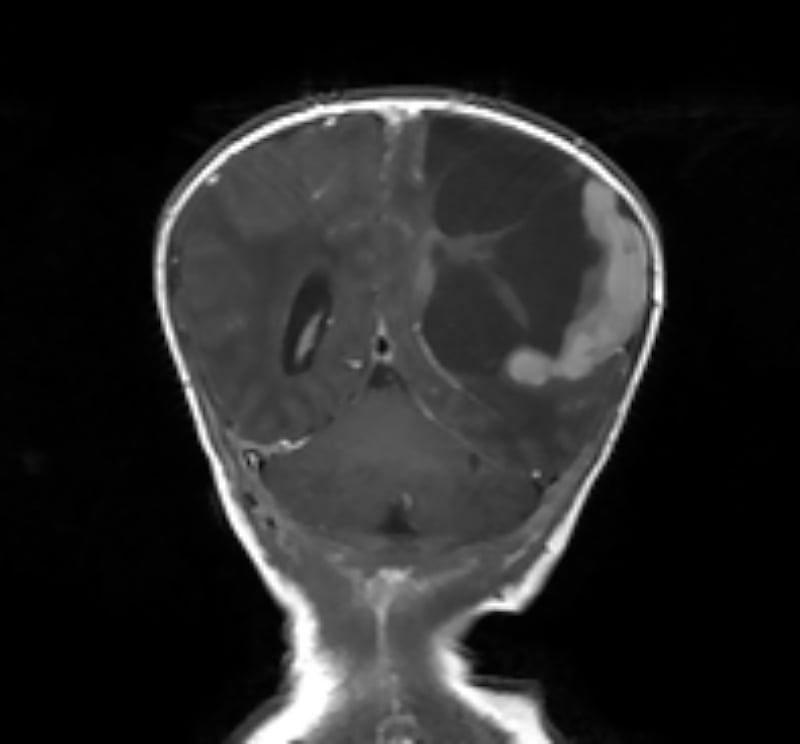 Author
David McAuley, M.D.
Section Editors
Editor in Chief
Rick Abbott, M.D.
Introduction
With increasing availability and complexity of antenatal care, CNS tumors are now being diagnosed even before birth. Rapid diagnosis in infancy and advances in perioperative, anesthetic/critical care, and operative care now allow interventions for infants which previously were not possible. The advances in molecular diagnoses and neuroimaging are beginning to identify subsets of tumors in infants with outcomes distinct from CNS tumors in older children.
Tumors in infants are often poorly differentiated and aggressive, and they pose a challenge for operative and adjuvant therapeutic intervention. A multidisciplinary approach to patient care is paramount in their management.
Key Points
Immature anatomy alters assessment and management: The examination of the infant with an open fontanelle has special considerations for ICP assessment, neuroimaging, and accommodation of mass lesions. At surgery the immature skull ossification and mobile sutures make operative fixation challenging, and immature myelination makes brain retraction difficult. 
Location of tumors differs from distribution in older children: The anatomical distribution of infantile tumors is at variance with the distribution in older children, with a preponderance of infantile tumors occurring supratentorially.
Tumors are often poorly differentiated and aggressive. 
Please create a free account or log in to read 'Central Nervous System Tumors Occurring During Infancy'
Registration is free, quick and easy. Register and complete your profile and get access to the following:
Full unrestricted access to The ISPN Guide
Download pages as PDFs for offline viewing
Create and manage page bookmarks
Access to new and improved on-page references