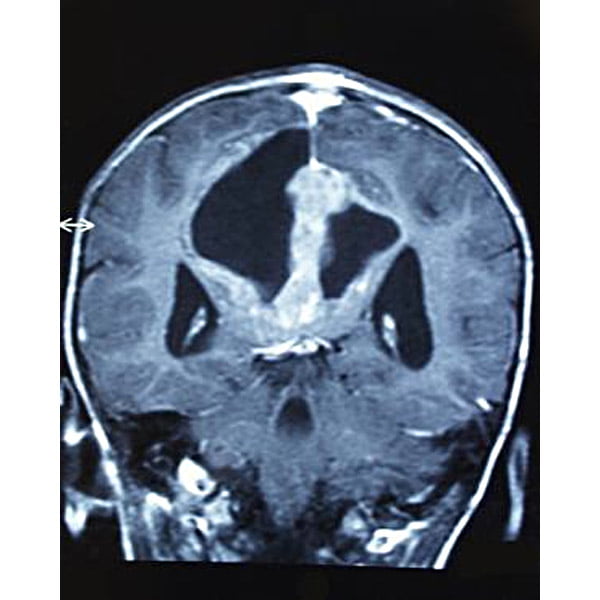 Authors
Section Editor
Editor in Chief
Introduction
Supratentorial PNETs are rare, highly malignant, embryonal tumors, which are similar in histology to pineoblastomas and medulloblastomas. They tend to present early in childhood and the symptoms are rapid in evolution. The expected survival rate after multimodality treatment that includes surgical resection followed by radiation and chemotherapy is 40-45%.
Key Points
Different from posterior fossa PNET: While supratentorial PNETs are similar to posterior fossa PNETs (aka medulloblastomas) morphologically, these tumors are different cytogenically.
Metastasis predicts treatment failure: Metastasis at the time of initial diagnosis predicts failure of local treatments.
Reoperation for local recurrence: If there is recurrence of tumor locally then surgical resection is seriously considered.  Recurrence at a distal site is handled with radiation or chemotherapy.
Please create a free account or log in to read 'Supratentorial Primitive Neuroectodermal Tumors in Children Homepage'
Registration is free, quick and easy. Register and complete your profile and get access to the following:
Full unrestricted access to The ISPN Guide
Download pages as PDFs for offline viewing
Create and manage page bookmarks
Access to new and improved on-page references