The Medtronic Delta® valves is a siphon control device that resists siphoning of CSF from the brain's ventricular system.  The valve is designed to be closed at its resting state and to not allow CSF to flow through it down a pressure gradient due to the shunt's outlet being below its inlets.  Only when pressure builds proximal to the valve to a value in excess of the it's opening presssure will the valve open to allow flow of CSF through the shunt.
Valve Design
Radiographic Images
Valve Opening Pressures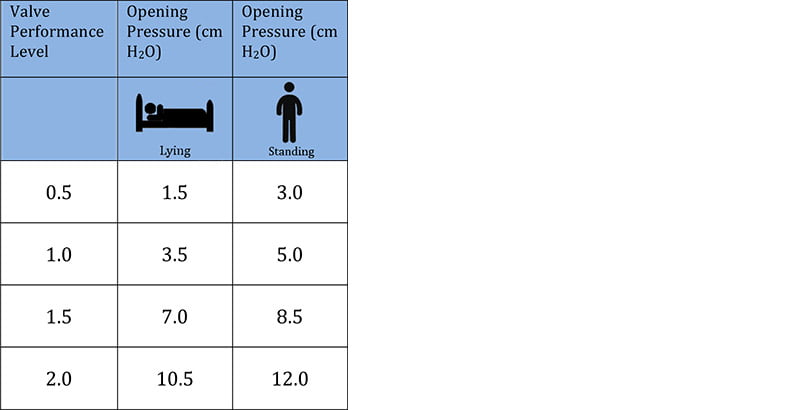 Valve Dimensions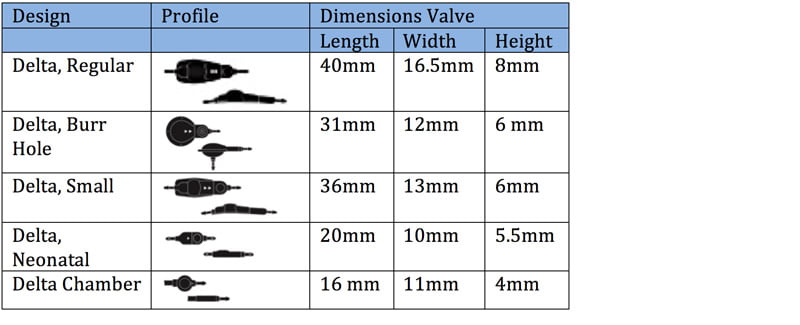 Shunt Configurations
Medtronic Delta® valve is a Registered Trademark of Medtronic PS Medical, Inc.
Please create a free account or log in to read 'Medtronic PS Medical Delta Valves'
Registration is free, quick and easy. Register and complete your profile and get access to the following:
Full unrestricted access to The ISPN Guide
Download pages as PDFs for offline viewing
Create and manage page bookmarks
Access to new and improved on-page references